Opening hours
MON-FRI 7.15-21
SAT 8-21
SUN 11-21
Specialty stores opening hours
MON-FRI 10-19
SAT10-18
SUN 12-16
Exceptional opening hours
Please check the opening hours at Stores and services.
Contact information
Shopping center Rajalla is located at the border of Finland and Sweden.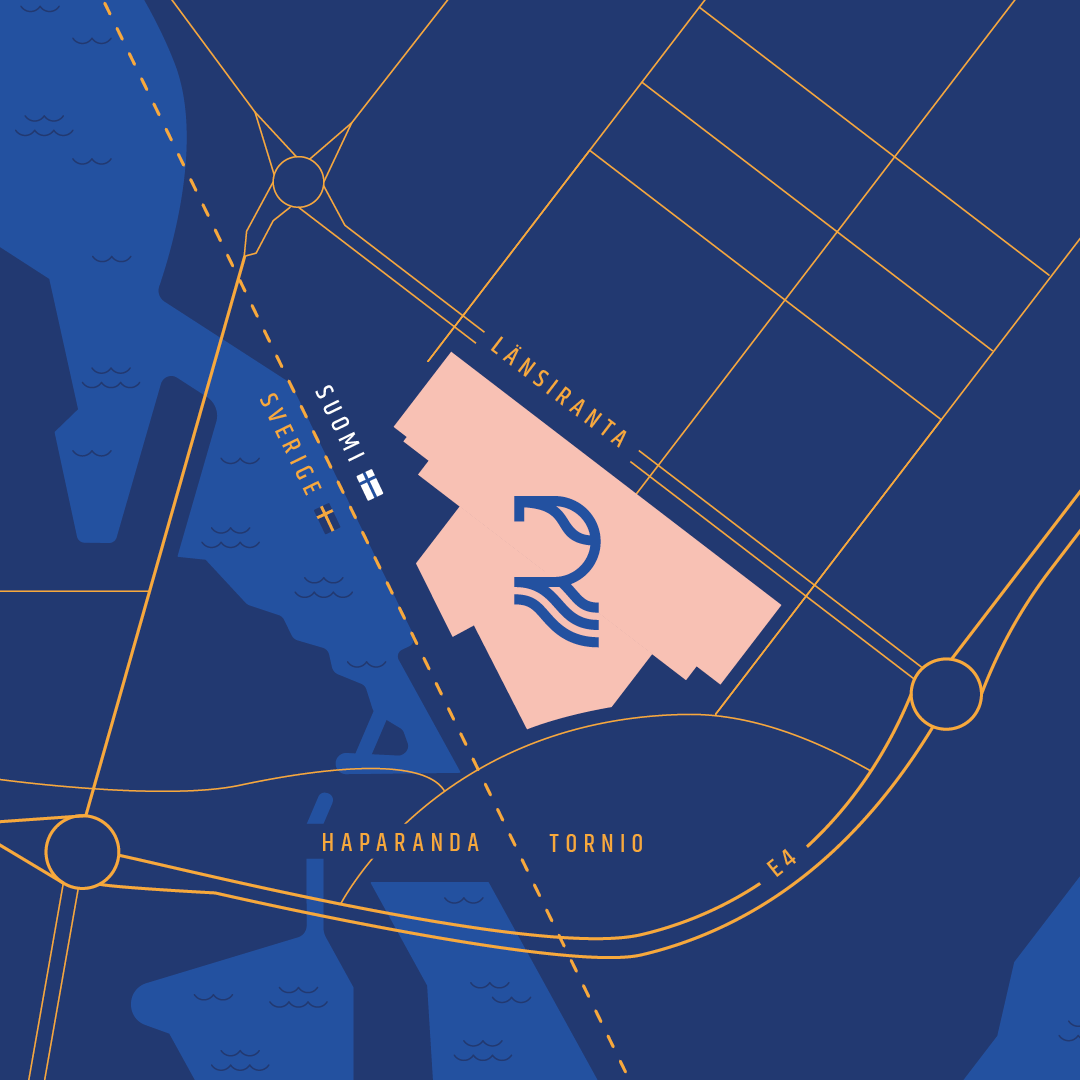 Address:
Kauppakeskus Rajalla På Gränsen
Länsiranta 10
95400 Tornio
Finland
Community Manager at Rajalla På Gränsen shopping center: Eija-Sinikka Juho, eija-sinikka.juho@kauppakeskusrajalla.fi
Premises
One of Lapland's biggest shopping centers, Rajalla offers an excellent chance for starting or expanding your business in the heart of the twin city HaparandaTornio.
Contact:
juhani.makela@varma.fi
Info
Info is located by K-citymarket's entrance:
customer service (taxi orders, guidance, maps etc.)
Info contact number +358 10 538 4700
Customer service in Finnish, Swedish and English, and with a smile!
Dogs
Your four-legged friend is welcome to the shopping center. Please keep your dog on a leash, hold it or keep it in a transport bag at all times. In case of a little accident remember to clean after your pet.
Dogs are allowed in the following shops and offices:
Aito, Carlings, Cubus, DNA Kauppa, Dressmann, Espresso House, Gina Tricot, Glitter, H&M, Habita, KICKS, Konehuone, Kultajousi, Lindex, Pentik, Picnic, Rajalla Autopesu, Robert's Coffee, Subway, Telia Kauppa and VERO MODA/JACK & JONES.
ATM
Located on the 1st floor, opposite to the elevators.
Post office
Located in premise 114, access from outside on the Länsiranta side. Mail box also available inside, opposite to the 1st floor entrance.
SmartPOST available in the parking garage. SmartPOST can be used to send a package to another SmartPOST location or any other post office. Payment conveniently with a credit card.
Bottle recycling
Located in the parking garage.